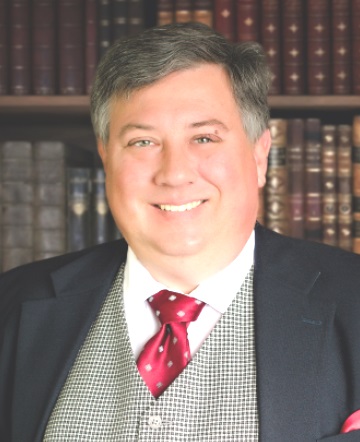 Some have described me as "unwavering" when it comes to principles. Others say that I exhibit the trait of "loyalty to a fault" or that I am "utterly relentless" when pursuing an objective. As your attorney, I promise to be a loyal advocate and to be unwavering in the pursuit of your goals. I am a zealous advocate that does not shy away from conflict and litigation. I believe that the strongest weapon that an attorney can have is knowledge of his case. I will aggressively prepare your case for litigation while attempting to resolve the issues on favorable terms - a kind of "peace through strength" approach to the practice of law.
---
Tulsa Office
616 South Main St.,
Suite 206
Tulsa, OK 74119
Phone:
(918) 526-8000
Fax:
(918) 359-5050
Mannford Office
410 E. Cimarron
PO Box 1632
Mannford, OK 74044
Phone:
(918) 865-8030
Fax:
(918) 703-4733
| | | | | | | |
| --- | --- | --- | --- | --- | --- | --- |
| | Home | About Us | Qualifications | Links | Contact | Practice Areas |
ENVIRONMENTAL LAW AND LITIGATION
FREQUENTLY ASKED QUESTIONS

John Dunn, a Tulsa environmental lawyer, provides answers to several important questions concerning environment legislation:




| | |
| --- | --- |
| Q: | Am I required to engage in ALL of the permitting and reporting requirements imposed by Federal Regulations? |
| A: | Most environmental regulations require the facility to exceed a certain threshold before the facility is required to engage in permitting and / or reporting. However, other regulations require all facilities comply with certain operating limits. |
| | |
| Q: | What is my potential exposure? |
| A: | The Environmental Protection Agency can fine a company up to $27,500 per day per violation. While it is true that fines are handed out on a graduated scale, taking into account the severity of the infraction, the history of the facility, and the potential harm to the environment, potential exposure could also be felt on the bottom line - as many corporations require that their suppliers be in compliance with environmental regulations and be able do demonstrate that compliance. |
| | |
| Q: | Do Federal Agents need a warrant to enter my facility? |
| A: | No. Regulatory inspections fall under the 'administrative inspection' exception to the warrant requirement. |
| | |
| Q: | What is the difference between an 'environmental consultant' and an 'environmental attorney'? |
| A: | In its simplest terms, a 'consultant' can only assist the client in complying with the regulations. However, a 'consultant' is not permitted to represent a client to a regulatory agency at any kind of administrative hearing. An 'environmental attorney' is not only capable of assisting the client with compliance issues, but the attorney is also able to represent the client's interests to an administrative hearing. |
| | |
| Q: | Can I be subject to liability merely through the purchase of land? |
| A: | When a person buys land, they are purchasing everything present on the land, including environmental contamination. If someone finds themselves in that unfortunate position, under CERCLA, they can be held responsible or partially responsible for the cost of clean up along with previous owners. |
| | |
| Q: | Who is responsible for "Hazardous Waste" once it leaves my facility? |
| A: | In short - the generator. Under regulations, whoever generates hazardous waste is responsible for the waste from 'cradle to grave.' If waste is disposed of - but not destroyed - as in land filled, encapsulated, or placed into a disposal well, the generator retains liability for that waste forever. Please contact John Dunn, a Tulsa environmental attorney, for more in depth answers to these and any other questions you may have regarding environmental law. |
The information you obtain at this site is not, nor is it intended to be, legal advice.
You should consult an attorney for individual advice regarding your own situation.
While Mr. Dunn is a Tulsa Environmental Attorney, his knowledge base has enabled him to assist clients nation wide. He has provided onsite consulting to clients in Texas, Missouri, Kansas, Nebraska, Arkansas, and North Carolina. Mr. Dunn represents his clients and assists them with compliance with municipal, state, and federal regulations, including permit writing and environmental assessments and audits. Mr. Dunn has technical and scientific credentials that make him a wise choice for anyone seeking representation in the area of environmental law.

If you need an experienced Tulsa Environmental Lawyer, please contact John Dunn. His knowledge as an environmental attorney is vast and invaluable.