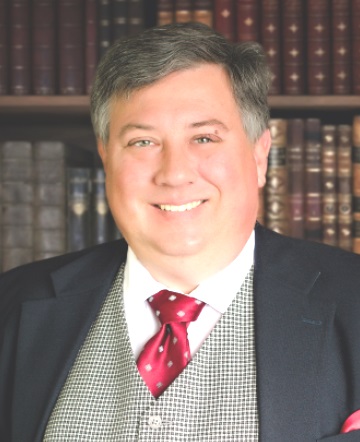 Some have described me as "unwavering" when it comes to principles. Others say that I exhibit the trait of "loyalty to a fault" or that I am "utterly relentless" when pursuing an objective. As your attorney, I promise to be a loyal advocate and to be unwavering in the pursuit of your goals. I am a zealous advocate that does not shy away from conflict and litigation. I believe that the strongest weapon that an attorney can have is knowledge of his case. I will aggressively prepare your case for litigation while attempting to resolve the issues on favorable terms - a kind of "peace through strength" approach to the practice of law.
---
Tulsa Office
616 South Main St.,
Suite 206
Tulsa, OK 74119
Phone:
(918) 526-8000
Fax:
(918) 359-5050
Mannford Office
410 E. Cimarron
PO Box 1632
Mannford, OK 74044
Phone:
(918) 865-8030
Fax:
(918) 703-4733
| | | | | | | |
| --- | --- | --- | --- | --- | --- | --- |
| | Home | About Us | Qualifications | Links | Contact | Practice Areas |
ENVIRONMENTAL LAW AND LITIGATION
"We will either find a way, or we will make one." - Hannibal

Early in my career as a consultant, a client presented a plaque to me with that quotation on it because she felt it typified my approach to environmental compliance. My career in the field of environmental compliance now spans over a decade. I have practiced a no-nonsense approach to environmental regulations. As a firm believer that strength comes from specialized knowledge, I have applied the technical skills that stemmed from my training as an engineer to the environmental regulations. In so doing, I use a two-pronged approach to any environmental issue: a technical approach and a legal approach. Through that two-pronged approach, I ensure that my clients are able to operate in the most flexible manner possible under the stress of ever tightening regulations. I am an experienced Tulsa environmental attorney reading to work together with my clients on environmental legislations issues.

As part of the representation of my clients, I have forged a knowledge of environmental compliance agencies that is almost exclusively acquired by the few who practice from throughout this field. As someone that has written and implemented plans to assist clients to comply with the regulations without significant impedance to their operation, I have a unique perspective that can be used to benefit my clients in need of legal representation. My approach is proactive and is driven by the strategy that compliance is easier than defense. Creative and technical solutions are often the best approaches to the regulatory compliance issue. While there are other Tulsa environmental lawyers with in depth knowledge, I strive to stay updated on the most current regulations and requirements in the rapidly changing area of environmental law.

Despite their best efforts, sometimes even the most environmentally conscious corporate citizens are found to be out of compliance with the regulations and are subjected to enforcement actions. When that happens, you need an advocate that understands the technical basis of the regulations as well as the legal aspects. Only through skilled advocacy can a corporation so ensnared hope to escape with the minimal amount of liability and economic exposure.

Allow me the privilege of being your environmental attorney. I will provide you with all of the benefits of both my field experience and legal experience to resolve the challenges you face on the most favorable grounds possible. You can learn more by visiting the Frequently Asked Questions page, or you can begin our dialogue by contacting me. I would appreciate the opportunity to discuss your case and I do not charge for the initial consultation.


The information you obtain at this site is not, nor is it intended to be, legal advice.
You should consult an attorney for individual advice regarding your own situation.
While Mr. Dunn is a Tulsa Environmental Attorney, his knowledge base has enabled him to assist clients nation wide. He has provided onsite consulting to clients in Texas, Missouri, Kansas, Nebraska, Arkansas, and North Carolina. Mr. Dunn represents his clients and assists them with compliance with municipal, state, and federal regulations, including permit writing and environmental assessments and audits. Mr. Dunn has technical and scientific credentials that make him a wise choice for anyone seeking representation in the area of environmental law.

If you need an experienced Tulsa Environmental Lawyer, please contact John Dunn. His knowledge as an environmental attorney is vast and invaluable.